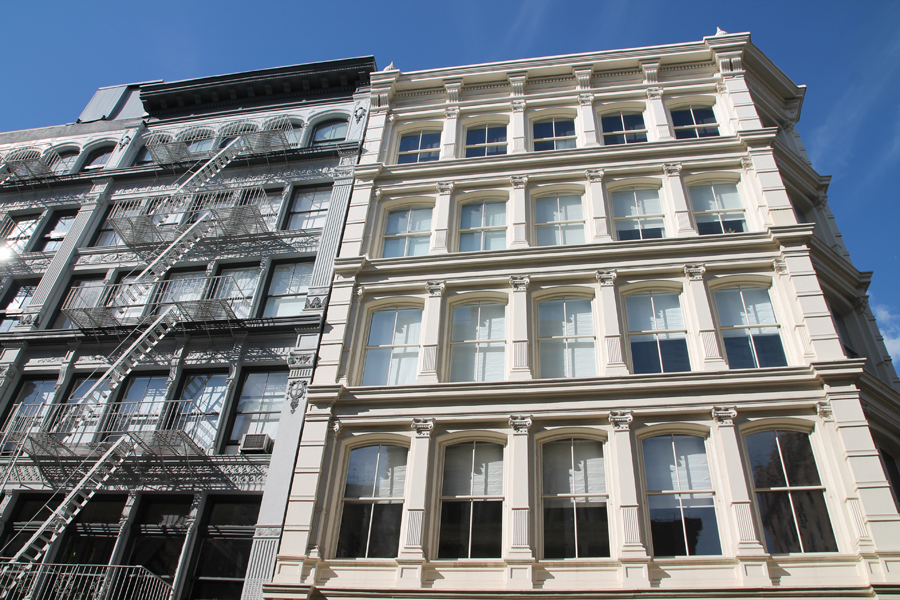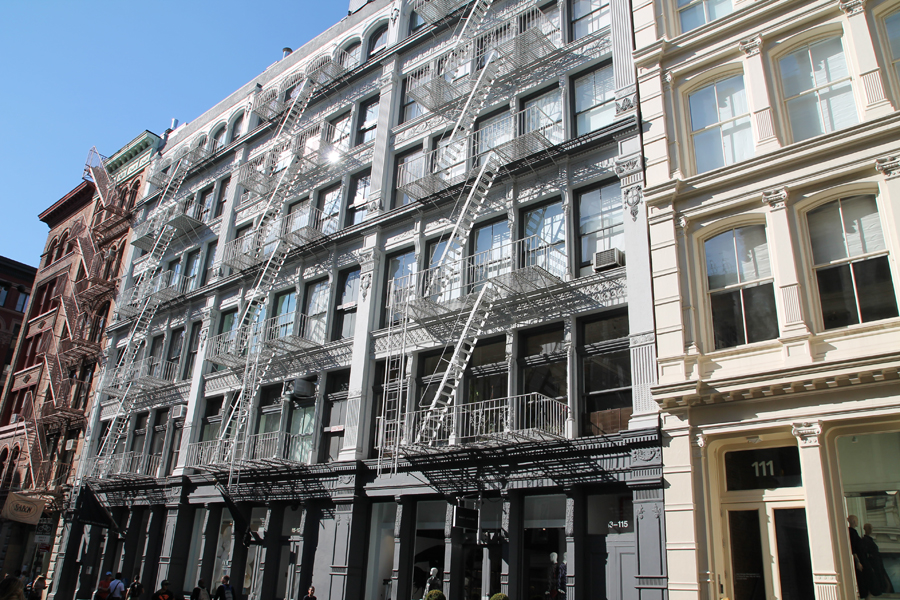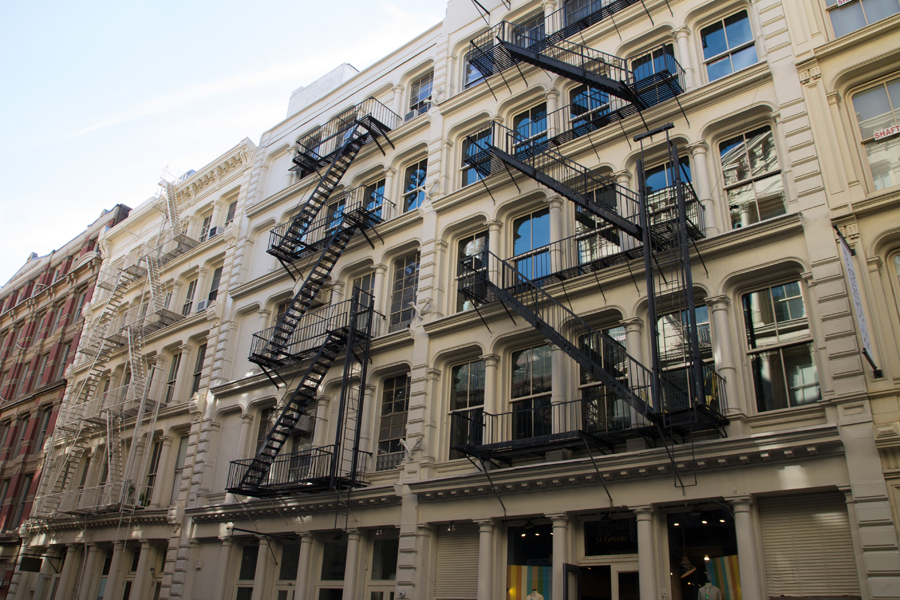 SoHo is a hip neighbourhood in Lower Manhattan. It is just a neighbourhood but you can't discover it by just one short walk. You really could spend days strolling through SoHo:
There are a endless number of hip boutiques and cute places to eat -even though I hadn't the time to go to one but I saw plenty.
Nonetheless, I went shopping and all I can say is: I was pretty happy when I came to our flat with my little black shopping bag!
Furthermore, the architecture in SoHo is very interesting and beautiful. The form of architecture in which the houses are built is called 'Cast-iron architecture' and you can't find a place which boasts more houses built in this style than in SoHo!
For shopping I can recommend taking train 6 and get out at Spring Street or Bleeker Street